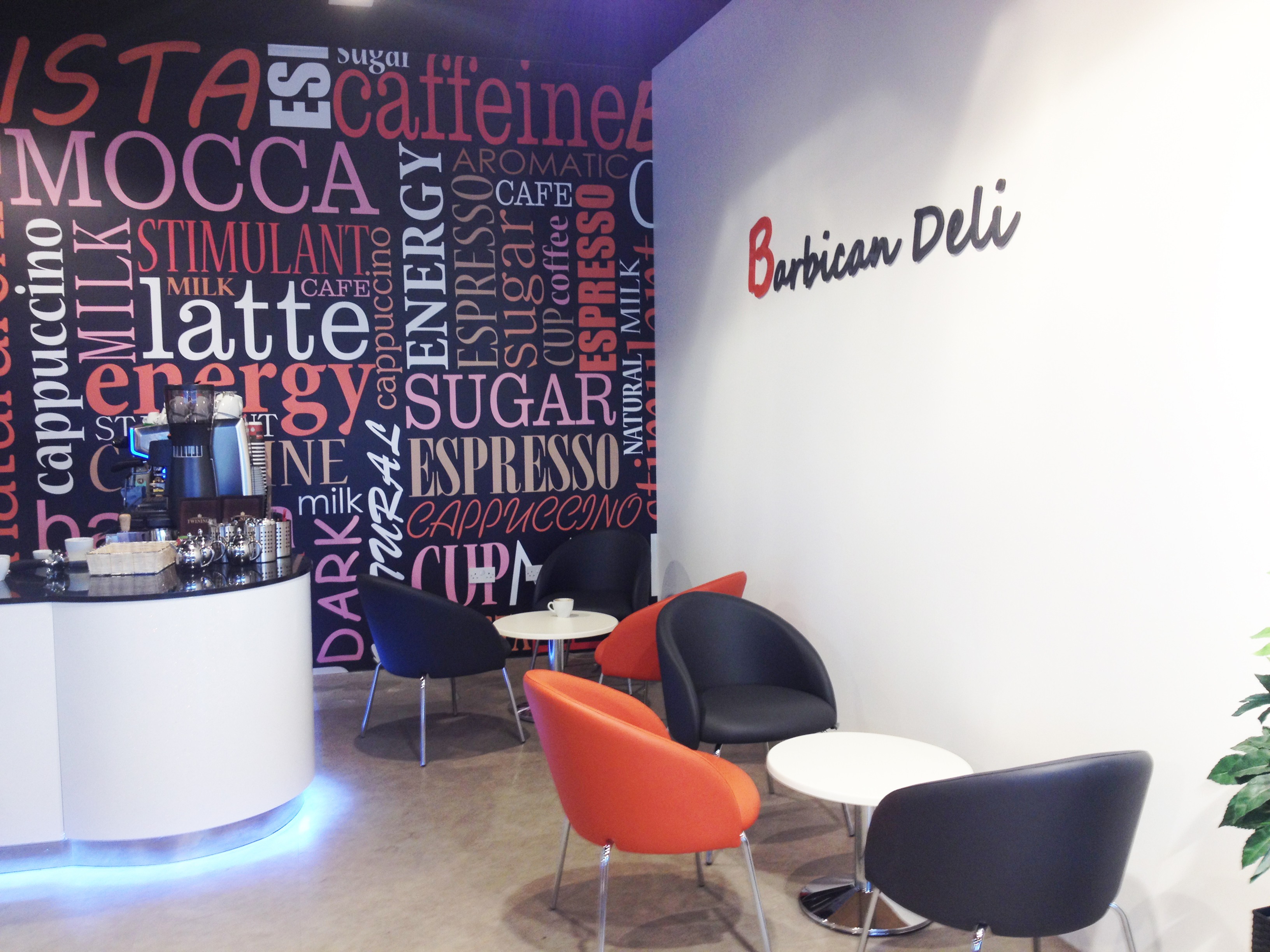 Contract Services worked closely with our clients to ensure the efficient delivery and installation of all aspects of the scheme, including decoration, furniture and graphics. The completed project provides a warm and modern deli, suitable for breakfasts, lunches or a business meeting over coffee.
Our Services Included:
Interior Design
Colour Schemes and Finishes
Digital and Graphic Design Installations
Furniture Supply and Installation
Project Management
Appointed by Barbican Fresh Foods Ltd; Contract Services Design Studio were ask to provide a new image and interior for the A1 Banbridge premises. The project required the design team to provide interior design schemes, colour and furniture proposals as well as graphic design solutions for the new Barbican Deli.